UNMCOP-NUSP International Week 2022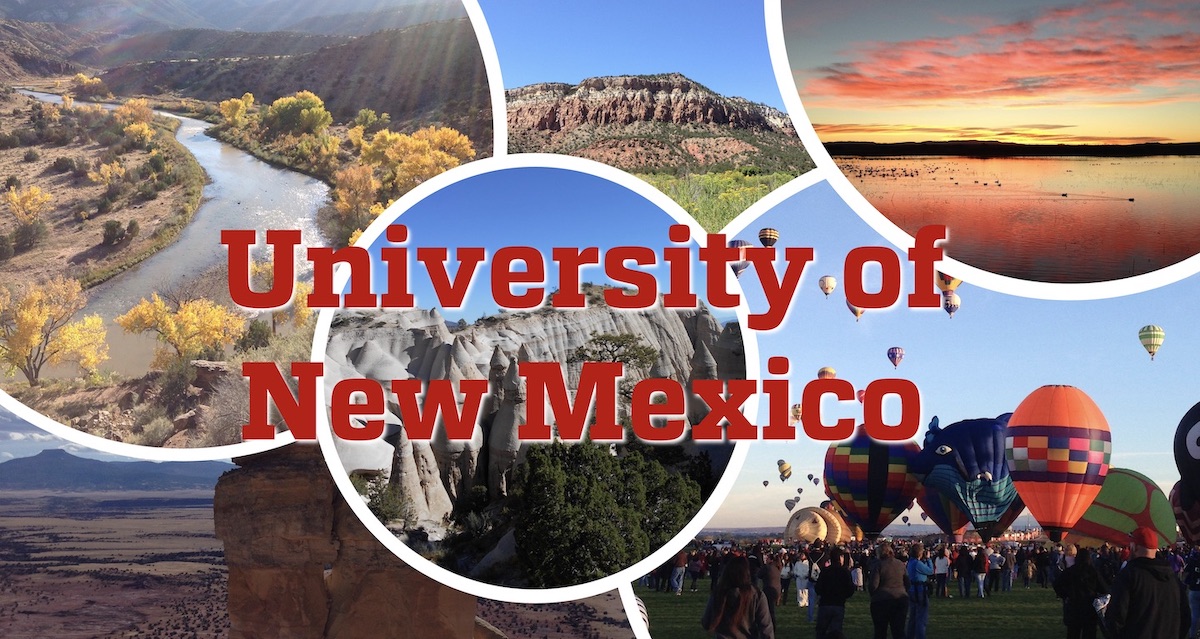 Introduction to UNMCOP
University of New Mexico
The University of New Mexico (UNM) is a public research university in Albuquerque, New Mexico. Founded in 1889, UNM offers bachelor's, master's, doctoral, and professional degree programs. The Albuquerque campus encompasses over 600 acres (2.4 km2), and there are branch campuses in Gallup, Los Alamos, Rio Rancho, Taos, and Los Lunas. UNM is classified among "R1: Doctoral Universities ? Very high research activity". According to the National Science Foundation, UNM spent $251 million on research and development in 2018, ranking it 94th in the nation.
(Ref. Wikipedia "University of New Mexico")
College of Pharmacy
The Univeristy of New Mexico, College of Pharmacy (COP), is one of excellent colleges of pharmacy in the United States. The mission of the UNMCOP is to develop pharmacists, educators and scientists whoose leadership, dedication and innovation improve the health of our local and global communities.
(ref. UNM College of Pharmacy innovators, September 2015)
UNMCOP Features
Facilities
Through Virtual Campus Tour, you can see facilities and equipments of UNMCOP.
Event and Activity
During Community Outreach Day 2019, UNMCOP student pharmacists provided FREE health services to the Albuquerque and greater New Mexico community.
White Coat Ceremony is a ritual that marks the student's transition from the study of preclinical to clinical health sciences, in schools associated with medical and health sciences.
Free Health Screenings are provided by UNMCOP students. This kind of volunteer activity is carried out in community events, like a basketball game of the university.
Achievements
The Diamond Campaign celebrates 75th anniversary of the UNMCOP and what the school have achieved.
House Bill 42, which was approved by NM government in March 2020, is a bill that requires insurance companies to reimburse pharmacists who provide clinical services and prescribe medications.
Introduction to New Mexico
New Mexico
New Mexico is a state in the Southwestern region of the Western United States. Its capital is Santa Fe, which was founded in 1610 as capital of Nuevo Mexico (itself established as a province of New Spain in 1598), while its largest city is Albuquerque with its accompanying metropolitan area. (ref. Wikipedia "New Mexico")
Albuquerque